Frank & Heather, Para Hills SA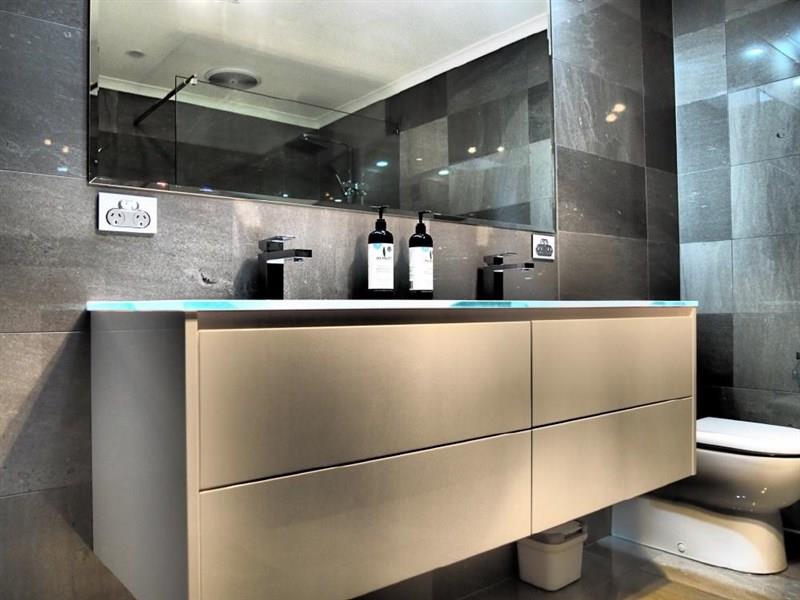 This is an outstanding example of what can be achieved with some thought followed by a good design. It works because of the clean lines and simplicity where less is more.
This style of bathroom would look at home in any high-end real estate magazines. The gloss natural stone tiles add a wonderful backdrop to highlight the fixtures and fittings. It's no surprise that Frank and Heather are delighted with their bathroom renovation.
Another stunning bathroom renovation completed by AJM.